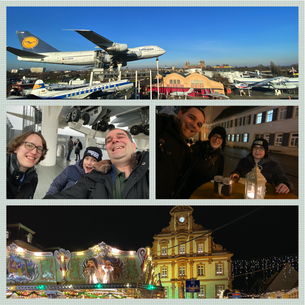 This delightful Christmas and New Year market is held in front of the "Old Mint" (Alten Münze) in the famous Maximilianstrasse, with a view of the romantic imperial cathedral (Kaiserdom). And we have been to other great places in Speyer. 
Exactly, to the Technic Museum Speyer! This museum has a lot to offer: aerospace and amazing naval exhibition, a variety of aircraft, classic vintage cars, racing- and classic motorcycles, historic fire engines, massive steam locomotives, mechanical instruments, rarities and fashions.
Have fun with our impressions!
Technik Museum ✈️ Speyer
Christmas 🎄and New Year 🥳 market in Speyer 12/2019