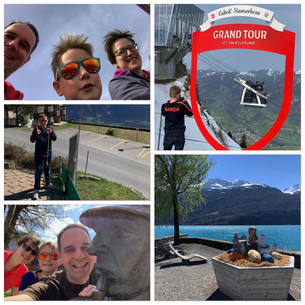 Great Eastertime in the #Haslital with #Aareschlucht #REKA #Ballenberg #Interlaken #SherlockHolmes #CabriO and more!
Read more to see the fun!
The Sigifamily in the REKA Hasliberg
Downtown Interlaken
Aareschlucht, Meiringen and Sherlock Holmes
Brienz & Lake. Nice!
Back in time at the Ballenberg Museum
Nice weather! Mountains! Let's go with the CabriO up to Stanserhorn!