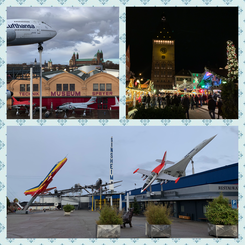 Discover technology from the underwater world to space: Jumbo Jet, U9, Space Shuttle Buran, Concorde, JU52 & more 
Furthermore, we've been to the wonderful Christmas Market at Speyer! Merry Christmas and a Happy New Year.
Read more to see our videos of Speyer and Sinsheim with cool Music from Fortnite Season 7.
Technik Museum Speyer
Technik Museum Sinsheim
Great Links!