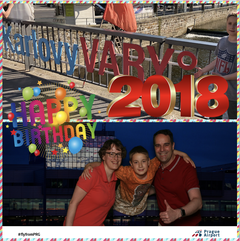 Jan's Birthday Journey starts at Zürich Airport to Prague with Swiss International Airlines. We drove afterward with our rental car (Skoda Octavia by Green Motion) to Karlovy Vary. Great time there with Spa Opening Season, Becherovka or rather Jan Becher Museum & more.
Back to Aquapark with 2 great days and a daytrip to Skoda Museum and the Airport Museum.
Before going home, we enjouyed beautiful Prague! 
So go ahead und enjoy our impressions and read more.
The Sigifamily in Karlovy Vary 2018
Škoda Muzeum Mladá Boleslav
Letecké Muzeum Metoděje Vlacha
Praha 2018 - Fast forward