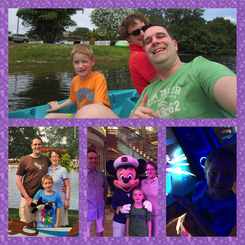 Flight with Edelweiss to Tampa and Tampa Surroundings, Glazer Children's Museum, Ybor City.
Afterwards, we have been on the Disney Cruise Line Dream. The 3-Night Bahamian Cruise was awesome! With the Pirate Night, a swashbuckling experience on the high seas. From the themed dinner party to the lively deck party to the spectacular fireworks display, the fun is seemingly endless.
And not to forget: The Disney World Experience with Disney Magic Kingdom, Animal Kingdom, Epcot & more!
Disney Cruise Line Dream - 3-Night-Bahamian Cruise
Disney World Experience & more