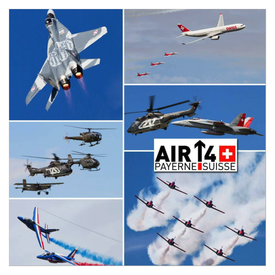 air14! Air14 is or was the biggest air show in the history of the Swiss Air Force. : 100 years of our Air Force, the 50th anniversary of the Patrouille Suisse and the 25th anniversary of the PC-7 TEAM. 
30. August 2014: The Sky Outwatch
31. August 2014: Above The Battlefield
Enjoy the air14 airshow through the eyes of The Sigifamily!
The Sigifamily at air14 in Payerne